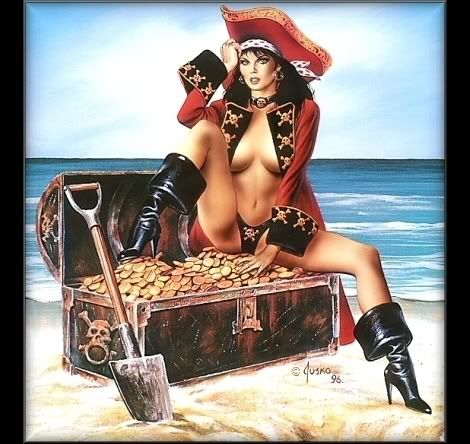 That typo wasn't originally intentional but then I realized it's the first time I've
ever
made that typo so I'm keeping it you motherfuckers.
Don't try and stop me, I'm on a roll.
So since this blasted studio has finally started, I'm going to now post all my webcomic reviews and musing here, as well as stuff that I don't want my mother to read and at any rate, it's good that she doesn't read the internet anyway. I can sense that you don't care, and I don't care that you don't care, because I'm
cutthroat
and that's what bastards like us do. Mean things. Evil things.
Cutthroat things.
A little bit about me :
I own the fastest ship in the world, the
Drippy Pussy
. I named the ship that because it sounds awful and not even the worst pirates want to say it, so they call it "The-ship-who-shall-not-be-named" which brings me to my next point: Voldemorts' real name should have been
Leaky Pussy Wound
and then people would REALLY understand why he should not be named. Ha- ha! Gross!
My crew :
I came up with a name for them which sounded awesome, like "Shit-stompers" or something but I ended up calling them "fuckers" instead. So it's Captain Cutthroat and the Fuckers.
What's up with the pirate thing anyway :
I will fucking cut you down with my hook foot.
Hook foot? Isn't that a bit...impractical :
That's not what your mom said when I fucked her with it and then because it's a hook grabbed on to her intestines and yanked them out of her still oozing cunt.
...
:
Yeah, that's what I thought.
Ha-ha! Gross!
P.S. Picture has nothing to do with anything related to me as a captain, the boots are very unprofessional.